What A Personal Injury Settlement Attorney Can Do For You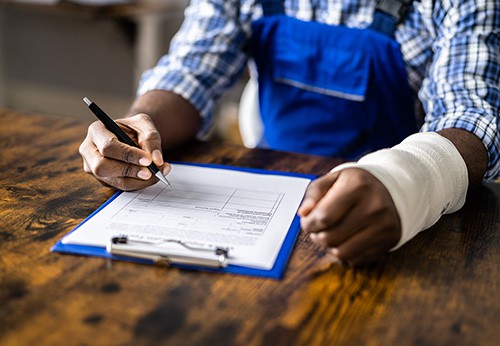 Understanding the intricacies of personal injury law is often confusing and overwhelming. It can be obvious that you have a viable claim to pursue, but without the necessary legal knowledge, knowing where to start is unclear.
With a skilled attorney by your side, you will be able to establish a clear and proactive legal strategy to obtain fair and full compensation for your losses. This starts with analyzing the facts and evidence associated with your injury, and building a case based on the findings. From there, your attorney will interface with law enforcement and other parties on your behalf. In addition to this, they will negotiate with insurance companies and determine what a fair settlement looks like. If the insurance companies fail to settle on compensation that reimburses your losses, your attorney will take your claim to trial to be resolved by a judge and jury.
Naturally, taking a personal injury claim to trial is unwanted and typically doesn't occur. However, taking preventative measures beforehand and building a strong case that can withstand a trial proceeding is critical to obtaining a successful outcome.
Peton Law: Dedicated To The Welfare Of West Salem, OR Residents
If you are seeking an injury accident lawyer that will fight for you, look no further than Neal Peton.
You shouldn't deal with your personal injury claim on your own. By working with a qualified attorney that will fiercely advocate for you, your case will certainly resolve quickly and successfully.
Attorney Neal Peton is prepared to offer his clients in West Salem, OR upstanding personal injury representation no matter what. If you have been injured in the Polk County area, speaking with a legal professional is strongly recommended. To get started with a free initial consultation with Peton Law, please do not hesitate to call (503) 877-3416 at your convenience.