The Personal Injury Cases That Peton Law Is Qualified To Manage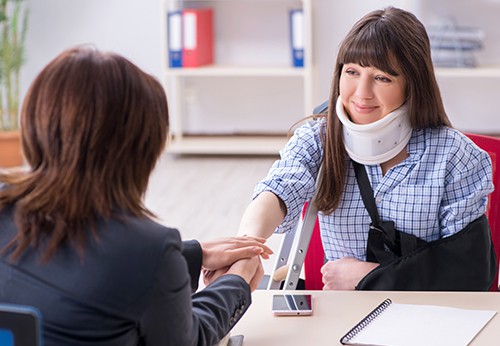 Peton Law understands the challenges that arise in personal injury cases. With the many legal complexities surrounding these situations, it is more important than ever to make informed decisions about a viable plan of action to pursue.
Personal injury compensation lawyer Neal Peton is committed to making certain that his clients are considered and cared for at all times. He will utilize his in-depth knowledge of the legal system to ensure that you have the tools necessary to recover the maximum amount of compensation available to you.
Peton Law is a multifaceted law firm that is qualified to handle a vast array of personal injury cases. This includes, but is not limited to:
Motor vehicle accidents
Trucking accidents
Pedestrian accidents
Bicycle accidents
Wrongful death
Nursing home negligence
No matter what the nature of your injury may be, Peton Law will do whatever it takes to hold the responsible party accountable and obtain and just compensation.
Wondering What A Personal Injury Claim Lawyer From Our Firm Can Do For You?
An injury accident lawyer will play a vital role in the construction and execution of a successful personal injury claim. This involves the gathering of the pertinent evidence, interfacing with other parties involved, negotiating your settlement, and representing your case in court (if necessary). In addition to this, your legal counsel will keep you informed of the status of your claim every step of the way so that you can be involved in the development of your case.
Eligible Damages That You May Receive
Your attorney will have the opportunity to help you recover a variety of damages. This will help you recover from your injury without the financial strains that occurred. Depending on the nature and severity of your injury, you may have the opportunity to receive restitution for expenses and damages such as:
Medical bills (including ongoing health care)
Pain and suffering
Lost wages
Wrongful death
Emotional distress
Property damage