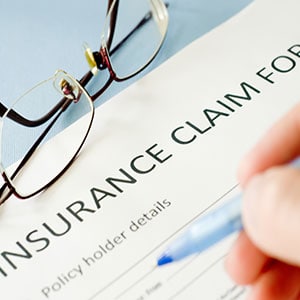 Many consumers who buy an insurance policy assume their provider will be on their side, should the need to file a claim arise. Insurance companies have a duty to act in good faith, meaning that when they issue a policy they must in good faith pay benefits if a claim is made and certain required conditions are met. Unfortunately, insurers do not always uphold their side of the bargain, and sometimes even refuse to honor a claim. Worse still, they may refuse to defend an individual.
When an insurance company refuses to pay a claim, it can be difficult to know if what the company is saying is correct. Genuine disputes do exist, such as when the insurer denies benefits because they fall outside the policy coverage. If this has happened to you, consult an attorney who can give you legal advice about what the insurance company is saying.
When An Insurance Claim Is Denied
If an insurance company has denied your claim and you believe it was a faulty decision, you should get a second opinion. All too often, an insurer will deny a claim because it is counting on the likelihood that the policyholder won't contest their denial. When that happens, the insurer may be acting incorrectly. You should seek legal counsel to understand your rights in the matter.
If you've been on the phone with the insurance company for hours on end and they refuse to budge—even though your claim falls under your policy coverage—it may be time to seek legal help. Insurance companies can afford to drag out claims disputes—in fact, they count on you giving up once you've been worn down by their refusals. If this is the case, it may be time to seek legal help to resolve a bad faith insurance dispute.
If you've been on the phone with the insurance company for hours on end and they refuse to budge—even though your claim legitimately falls under your policy coverage—it may be time to seek legal help.
What Is A Bad Faith Claim?
In Oregon, the standard for whether an insurance company has acted in bad faith is whether the insurer acted as a reasonably prudent insurer under the circumstances at the time. Traditionally, Oregon has not recognized first-party bad faith claims, however, there may be instances where an insurer acts in bad faith. An insurance dispute over acting in bad faith means the insurance company is not fulfilling the terms of their contract with the insured. Here are just a few examples of what may be considered bad faith on the part of an insurance company:
Breach of a fiduciary duty
Unintentional and unreasonable breach of the implied covenant of good faith and fair dealing
Negligence and or negligence per se
Intentional misrepresentation of policy to avoid coverage
Intentionally inflicting emotional distress or engaging in outrageous conduct, such as using intimidating or abusive behavior
Delaying tactics to stall or prevent paying benefits
Refusal to pay a claim or defend an insured with no reasonable basis for denial
You have legal rights protected by law. Don't let the insurance company take advantage of you. If you are experiencing problems with an insurance claim, it's time to seek the counsel of an experienced personal injury attorney.
Damages You May Be Eligible To Receive
Depending on the severity of your injuries, you may be eligible to receive compensation for the following expenses and damages:
Medical bills
Lost income
Future medical bills
Ongoing health care
Emotional injury
Pain and suffering
Property damage
In many cases, you may also be awarded punitive damages, meant to punish the negligent party for their wrongdoing and to deter future negligence. Such damages are commonly available, but may, in certain instances, be appropriate.
If you believe you have received an insurance claim which is in bad faith, contact Peton Law for a free consultation to learn more about your options. This consultation is a no-pressure informational interview for us to learn the details of your case and provide advice about your best options.