PEDESTRIAN ACCIDENT ATTORNEY
Getting struck by a car while you're out walking can be life-altering. Pedestrians who were hit by a car may experience injuries that result in expensive medical bills and ongoing medical care. If a negligent motorist hit you while you were out walking, contact our personal injury attorneys, for help in seeking compensation. The expert pedestrian accident personal injury team at Peton Law can walk you through the claims process to get the maximum compensation allowed by law, so you focus on your recovery.
Pedestrian accidents are on the rise
Oregonians are an outdoorsy bunch. Many of Oregon's citizens walk, jog, or run as a means of recreation, fitness, and transportation. This outdoor exercise brings with it increased vulnerability. Over 6,500 pedestrian fatalities were reported in 2019—the highest number of deaths since 1988. In fact, pedestrian accidents are occurring with greater frequency—and fatality— than motorcycle, bike, bus, and truck accidents.

Oregon has implemented many safety features to increase pedestrian safety, such as signal phases, improved sidewalks, overpasses on busy streets, and pedestrian-activated on-demand crosswalk signals, and lower speed limits. But with negligent or careless drivers on the road, these measures do not safeguard pedestrians adequately.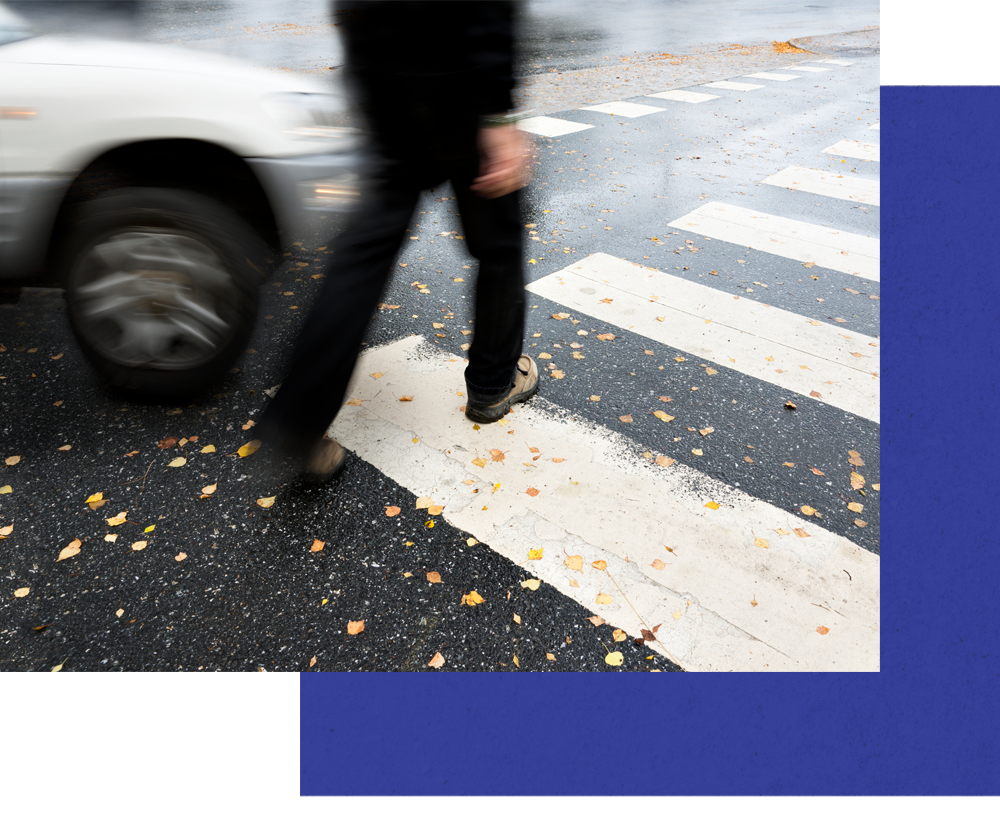 Of all the types of users of public roadways, pedestrians are the most vulnerable and their injuries are often quite severe. Traumatic brain injury, spinal cord injuries, and serious fractures of the pelvis and tibia are the most common pedestrian injuries, often requiring extensive ongoing medical and rehabilitative care.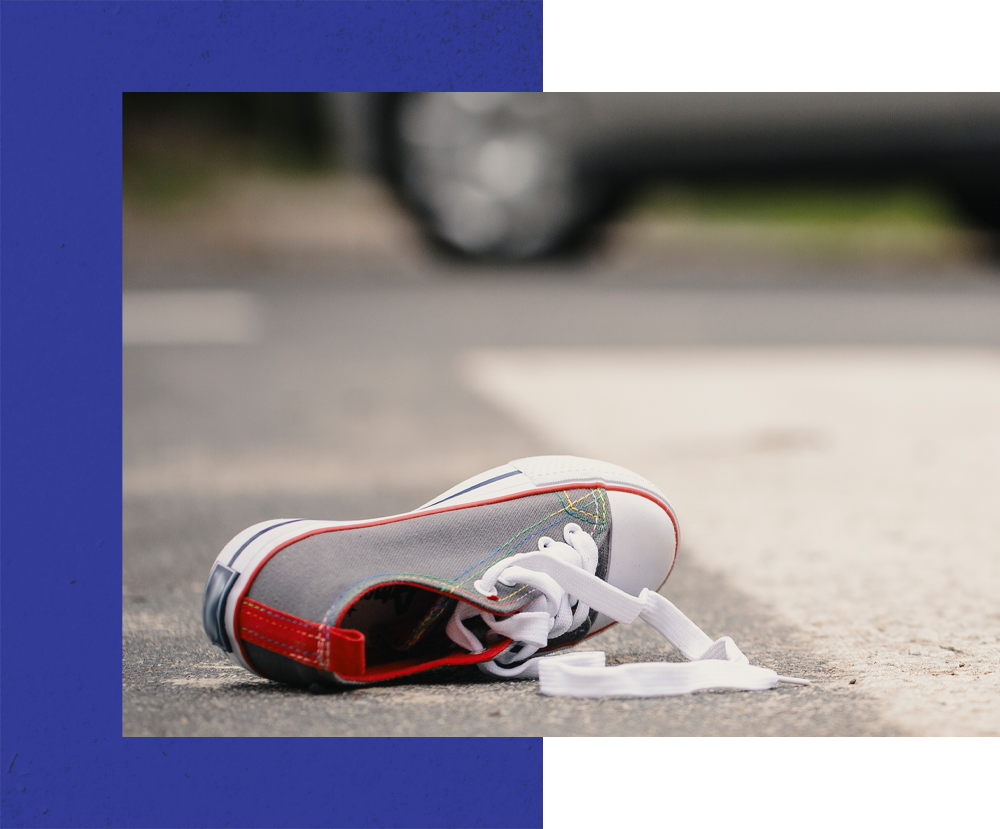 Getting your medical bills covered after a pedestrian accident
Seeking coverage for your medical expenses can be disheartening, frustrating, and not terribly productive—especially if attempting to deal with insurance adjusters yourself. Insurance agents are notorious for offering the lowest possible settlements in order to maximize the insurance company's profits. PIP insurance can cover some of your medical expenses, but often, these coverage limits are inadequate.
DON'T SETTLE FOR TOO LITTLE
PETON LAW GETS RESULTS FOR PEDESTRIAN INJURIES
At Peton Law, our goal is to help you recover your life after you have been injured as a pedestrian. We do this by reducing the hassles and frustrations of dealing with the negligent party's insurance company and maximizing your financial compensation. Neal Peton has recovered millions of dollars over the years for his personal injury clients. Not only is Neal a qualified expert personal injury attorney, he treats his clients with the dignity and respect they deserve.
 
If you or a loved one has been injured in a pedestrian accident, contact Peton Law today for a free consultation.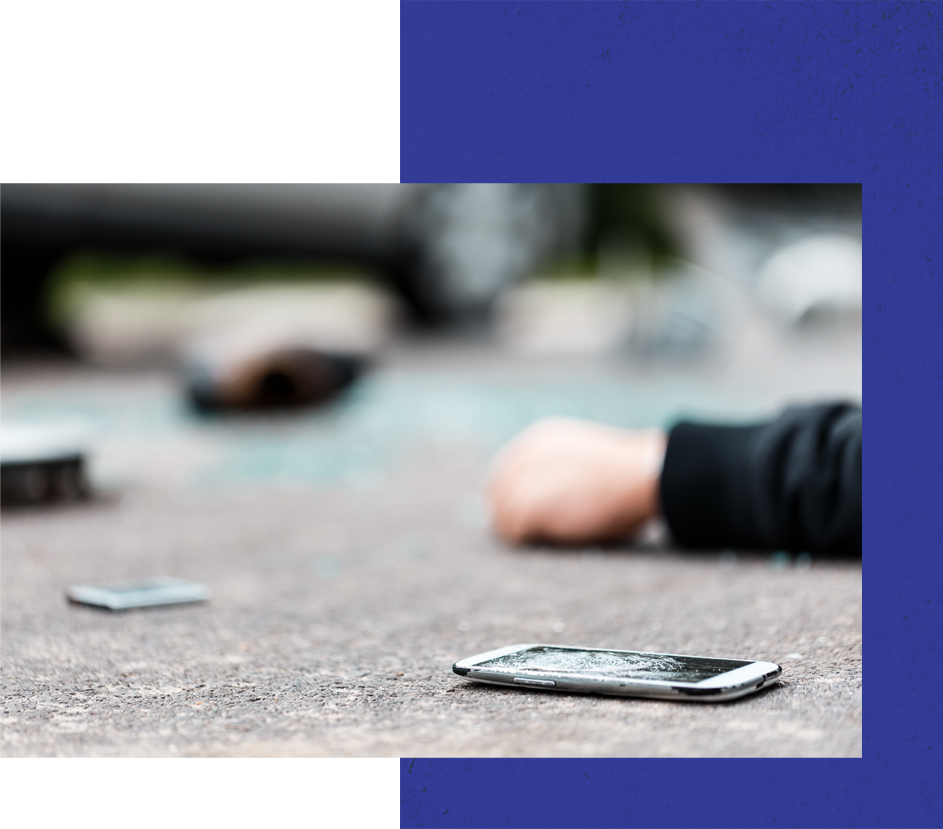 PEDESTRIAN ACCIDENTS BY THE NUMBERS
More than two-thirds of pedestrian accidents in Oregon take place in urban locations. The most serious accidents occur at non-intersections or on urban roadways. And pedestrians are most likely to get hit on Saturday or Sunday than during the week.
The following pedestrian behavior is responsible for the vast majority of pedestrian accidents:
Improper crossing of the roadway or intersection (27%)
Walking against traffic (25.4%)
Failure to yield right-of-way (13.9%)
Darting or running into traffic or a roadway (12.1%)
Not visible to driver (9.8%)
Failure to obey traffic control (1.5%)
Other (10.0%)
Meanwhile, the riskiest and most careless behavior of drivers shows up as:
Hit-and-run driver (19.8%)
Speeding (9.9%)
Failure to yield right-of-way (9.3%)
Drugs or alcohol (9.0%)
Distracted or inattentive (7.3%)
Failure to stay in the appropriate lane (4.6%)
Operating the vehicle in a reckless manner (3.6%)
Other (37.5%)
Damages You May Be Eligible to Receive
Depending on the severity of your injuries, you may be eligible to receive compensation for the following expenses and damages:
Medical bills
Future medical bills / ongoing health care
Lost income, vacation, sick or personal time
Pain and suffering
Disfigurement / dismemberment
Emotional Injury
Wrongful death
Property damage
What Our Clients Say About Us
"Neal fought for me when others would not. I had a prior attorney who did not think I had a case. Neal was able to get the policy limits of $50,000. Neal stood by me and fought for me and my case when I needed help."
"I was injured in an accident in 2015 and was given Neal's name. Neal was very helpful providing me with the information I needed to make my decision to allow an attorney to represent me. I am pleased with the outcome of the settlement and would use him again if I ever need an attorney."
GET THE LEGAL HELP YOU NEED.
GET IN TOUCH.
If you're in need of representation in a personal injury or bankruptcy case, Peton Law can help. Our legal professionals are experts in personal injury and bankruptcy law. We advocate for the best possible outcome for our clients—and we get results. Contact us today to find out how we can help you.