What is a Diminished Value Claim?
A Diminished Value claim, or a DV claim, as they are called by insurance companies and attorneys, seeks for the lost value in a vehicle or other type of property because it was damaged.  For example, if you took two vehicles that were exactly alike, same year, make, model, same color, even the same miles, and one had been in an accident and one had not, the vehicle that had been in the accident would have a lesser value.  A Diminished Value claim is a demand for that loss of value.   
Do I have a Diminished Value Claim?
What are the elements, or legal requirements, someone needs in order to have a a successful Diminished Value claim (or DV Claim)?  Every case is different, but in most instances, Diminished Value (DV) Claim will have the following: 
No prior accidents.  It is difficult to have a Diminished Value claim if the vehicle was in a Motor Vehicle Collision before the most recent accident. 
A newer vehicle.  There is not a bright-line rule about how old a vehicle needs to be, but generally speaking, vehicles should be 5 years old or newer.  That said, they can sometimes be older though.  We have a free consultation if you would like to call us.
Vehicle damage that exceeded $1,000.00.  Similar to a vehicle's age, there is not a bright-line rule about amount of vehicle damage that is needed to have a successful Diminished Value claim. 
Expert opinion.  A successful Diminished Value claim will need an expert opinion about what the loss in value is.  Most commonly, that comes from a licensed vehicle appraiser, but it can come from other sources as well.  Peton Law has worked with several licensed vehicle appraisers over the years, and is happy to answer questions if you have any.
As with most things in the laws, there are exceptions.  If you have a question about your case, give us a call-we're happy to help!  And we do not charge for the initial consultation.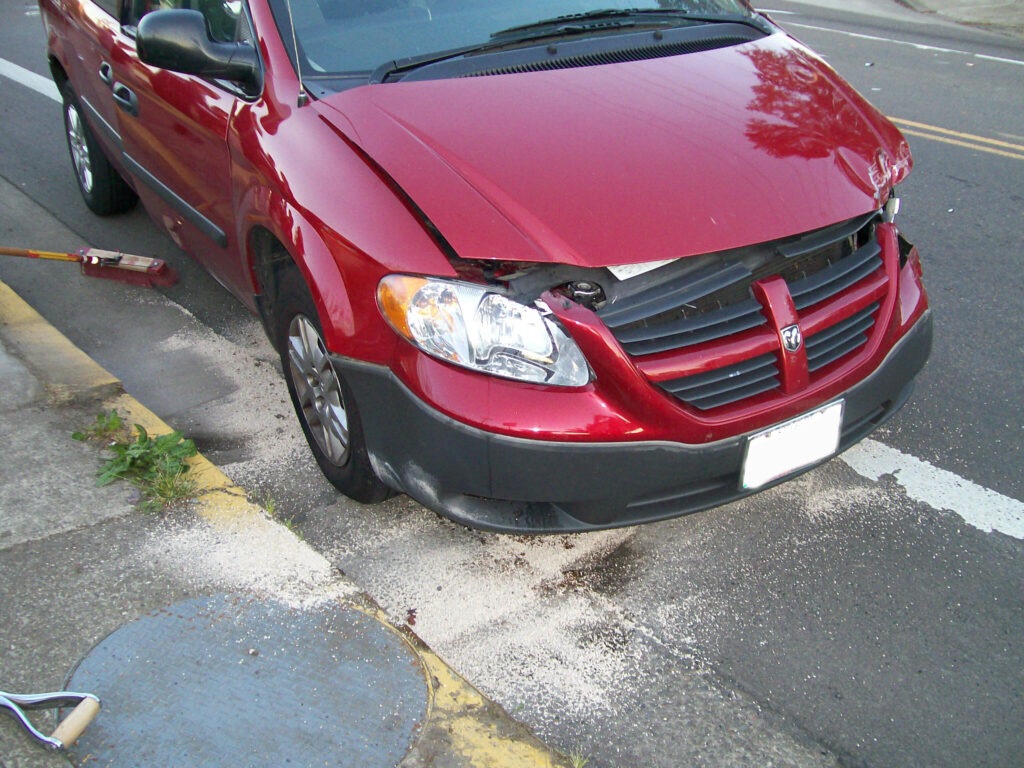 Is it worth hiring an attorney for a Diminished Value claim?
Short answer: It depends on the facts.  If you are getting a fair offer, you might not need an attorney. 
If you are dealing with an insurance company that is not taking your Diminished Value claim (DV claim) seriously, or is giving you a low offer, you might need an attorney.  At the very least, you should speak with an attorney.  Most attorneys offer a free consultation.  If you have doubts about what an insurance company is saying, you are right to question that.  The adjuster is not paid to give you impartial advice about your claim--they are paid by the insurance company to resolve claims quickly and inexpensively.  If you have questions or doubts, ask an attorney; they are legal counselors.  It is important to note that there are certain instance instances where the other driver's insurance company, or even your own company, is responsible for paying your attorney fees (see ORS 742.061).  These situations are very fact specific, and an experienced attorney can give you a better idea of whether your case is one where the insurance company might pay your attorney fees.
Peton Law offers a free consultation and is happy to talk about the specifics of your DV claim or case in general.  
Can I have a Diminished Value claim with my own car insurance?
Yes, if you have comprehensive coverage, or what is commonly called full coverage, you can make a Diminished Value claim (DV claim) for the decreased value of vehicle after an accident.  Of course you want to make sure you can meet the elements of a Diminished Value claim (see above).
I have spoken with many people over the years about car accident insurance claims.  Over all those years, I have observed that most insurance companies--even people's own insurance companies--do not tell people they have a DV claim.  
If your car was damaged, call today for a free consultation about whether you have a Diminished Value claim.
What Our Clients Say About Us
"Neal took the time to consult me on an auto accident claim and was very informative and thorough. He advised me in what was the best course of action for my situation. Neal even took the time to provide me resources that would be helpful for me. I would highly recommend his services."
"I love this dude, he's very kind, through, seen that I understood the way things work. He rocks."